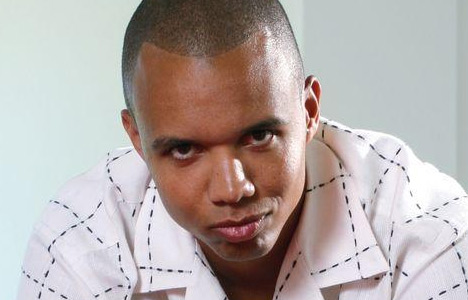 Poker players are definitely talking about Phil Ivey's actions regarding the lawsuit against Tiltware. Ivey is also not playing in the 2011 World Series of Poker. You can read Phil Ivey's lawsuit document against Tiltware LLC that was filed in the District Court of Clark County. Tiltware responded in a statement regarding the matter.
The statement reads:
"Contrary to his sanctimonious public statements, Phil Ivey's meritless lawsuit is about helping just one player — himself. In an effort to further enrich himself at the expense of others, Mr. Ivey appears to have timed his lawsuit to thwart pending deals with several parties that would put money back in players' pockets. In fact, Mr. Ivey has been invited — and has declined — to take actions that could assist the company in these efforts, including paying back a large sum of money he owes the site. Tiltware doubts Mr. Ivey's frivolous and self-serving lawsuit will ever get to court. But if it does, the company looks forward to presenting facts demonstrating that Mr. Ivey is putting his own narrow financial interests ahead of the players he professes to help."
Here are a few poker players responses about the issue:
Mike "The Mouth" Matusow went on to say "Just read this Ivey lawsuit what a big bunch of bull**** from a person that cares only about himself not any players!"
Daniel Negreanu is a friend of Ivey's. Sources have confirmed that Daniel spoke with Phil Ivey on the telephone after the statement went public. Daniel stated on his twitter account "Read Ivey's statement on not playing the WSOP. Tough spot, but I definitely admire his decision to put the players funds before bracelets." There are unconfirmed rumors that Daniel is attempting to bring Ivey over to PokerStars.
Andrew Robl who plays high stakes poker cash games agrees with Mike Matusow. Robl stated in his blog "Phil Ivey's statement was solely self-serving. He is trying to cover his own ass and unassociate himself with Full Tilt's current legal situation/non-paying of players. Phil Ivey is one of the primary equity holders of full tilt and has profited off their business more than almost anyone. If he really cared about the players he would pledge to return every cent of the MILLIONS of dollars he's made from Full Tilt to the players as Tom Dwan (who is not a owner) has done."
Tom Dwan didn't wear Full Tilt patches when he played in the World Series of Poker $25k Heads Up Championship. Dwan posted on his twitter account "both sides have better intentions than the other realizes." Dwan also stated that he thought Ivey's statement was "awesome" and went on to say that Ivey intends to give back 100% of the money he was paid by Full Tilt Poker if the players are not paid in full.
Stay tuned to MakePokerLegal.com as we will be covering this extensively.
Relate Posts:
UPDATE: Phil Ivey Boycotts WSOP and Files Lawsuit
Phil Ivey's Lawsuit Against Tiltware LLC Filed (Document Inside)
Tiltware Issues Statement About Phil Ivey's Lawsuit
No Payments Yet From Full Tilt Poker To US Players Announced